Important Customer Update: We are OPEN for business but our showroom is closed due to government protocols around Covid-19. Our account managers are working from home to help you reserve your next car, choose from 1,000 fully prepared used cars in stock now or thousands more new car deals which are ready to be delivered once the protocol is lifted. You will have the added benefit of priority delivery nationwide!
Looking to develop your career and work for a friendly company?
We're experiencing huge growth and with BIG plans we want the very best people to be part of our future. The Hippo Motor Group sells and leases in excess of 500 vehicles per month which takes a lot of the very best people to ensure our customers are very happy.
We already have teams that excel in their fields and if you feel you can add to that, we want to hear from you!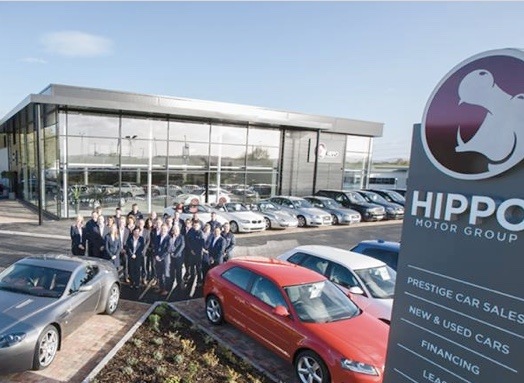 We're Hiring
We currently have 0 vacancies available.

One of Hippo Motor Group's core values is to ensure every single customer experience is the best is can be, right through from introduction to the business, to after sales care.
And we recognise that without the commitment, hard work and enthusiasm from our employees, this couldn't happen. Therefore, at Hippo we invest time and resources in top quality recognition.
We always look to engage employees in continual personal and professional development – internal opportunities are open to everyone at Hippo. Innovation and new ways of thinking at Hippo are key to success and we are constantly actively listening to our employees and their idea's.
Hippo being a family-owned business means that a friendly culture is embedded within the workplace. Our past social events have included go-karting and MacMillan Summer Lights charity hog roast and party.
Other Benefits include 22 days holiday, bank holidays and Perk boxes!
If you think Hippo is where you want to be, click here to see what vacancies we have available or email your CV and cover letter to [email protected].
How We've Grown
Over the years we have developed and grown, gaining valuable experience within our trade. By using our industry-leading buying experience and fully trained finance personnel supported by the best vehicle technicians equipped with the finest equipment, we are able to achieve some of the best deals available. All this makes us as competitive as possible but also gives you peace of mind that with the backing of our 200 strong Hippo team we are able to keep the most important person happy, You, the customer.