Important Customer Update: We are OPEN for business but our showroom is closed due to government protocols around Covid-19. Our account managers are working from home to help you reserve your next car, choose from 1,000 fully prepared used cars in stock now or thousands more new car deals which are ready to be delivered once the protocol is lifted. You will have the added benefit of priority delivery nationwide!
Hippo's here to help!
We are very lucky as a company to have been involved with so many worthwhile causes. It has allowed us to work closely with charities, become familiar with their incredible work and feel like we've made a difference once we have been able to reveal the fantastic amounts we have raised over the course of our 10 years in business.
As we have grown we have been able to raise more funds by participating in one off events such as Josephs Goal, MacMillan's Coffee Morning, Jeans for Genes as well as a variety of events such as: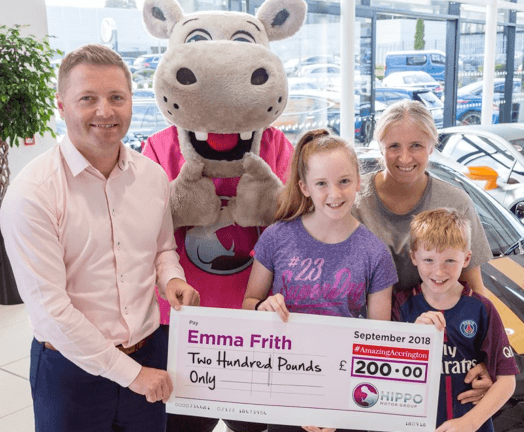 Our Past Events
Hippo Motor Group's After Sales Programme provides a range of special benefits to help you with your servicing and vehicle needs, every step of the way.
If you feel you know of a charity that could do with our help then please email our Marketing Manager at [email protected] to discuss.