Burnley FC in the Community's official vehicle supplier, Hippo Motor Group, has strengthened its connection with the charity by supplying a new van to help deliver and collect provisions for the town's food banks.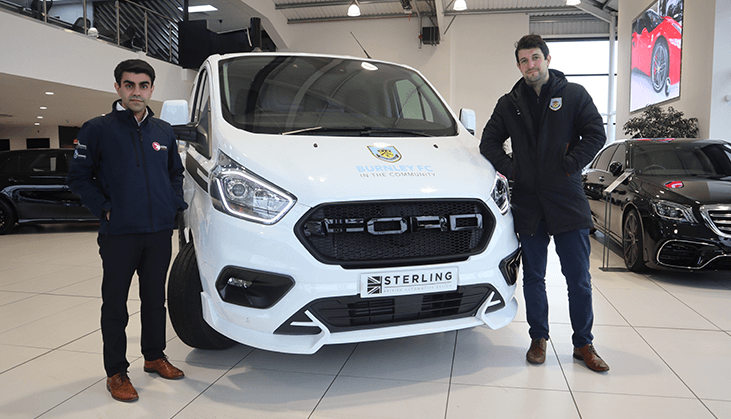 The Sterling-designed Ford Transit Custom from Hippo Motor Group, Blackburn, will play an essential role in helping Burnley's most vulnerable as the national lockdown continues.
As a gesture of goodwill, the Blackburn car dealership also filled the van with essential food and drink items ready to distribute to those in need.
On the supply of the van, Dr Sara Ward, CEO for Burnley FC in the Community, said: "Hippo has already been such a huge support to the charity. Our partnership with them has allowed us to save money which we are redirecting towards initiatives that create positive change within the town.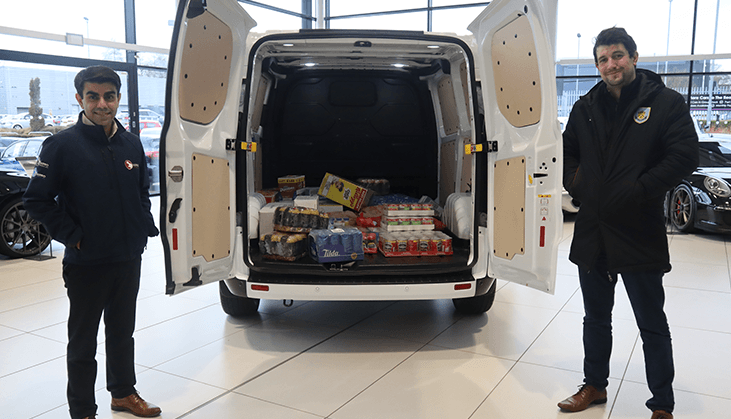 "Having this new van enables us to really ramp up efforts to support local food banks, and we are truly grateful."
Tom Preston, Managing Director at Hippo Motor Group, said: "I, and many of our staff, are from the Pendle and Burnley area and there are plenty of Burnley supporters among us, myself included. Being in a position to help a charity that does such great work and is so strongly associated with the town and club is a real honour for us.
"The pandemic has hit parts of the town hard and when we saw that the charity was struggling to meet the demands of the food banks, we didn't hesitate to step in and help.
"We hope the van takes off some of that pressure and allows Burnley in the Community to continue providing the outstanding services and projects they do."
Burnley FC in the Community delivers sport, health, education, and social inclusion projects to over 33,000 people across East Lancashire and West Yorkshire.
Find out about Hippo's other charity work here.