Set to slalom dirt, gravel and asphalt is the Hippo Motor Group sponsored  M-Sport Fiesta WRC driven by Tom Preston, Hippo Director.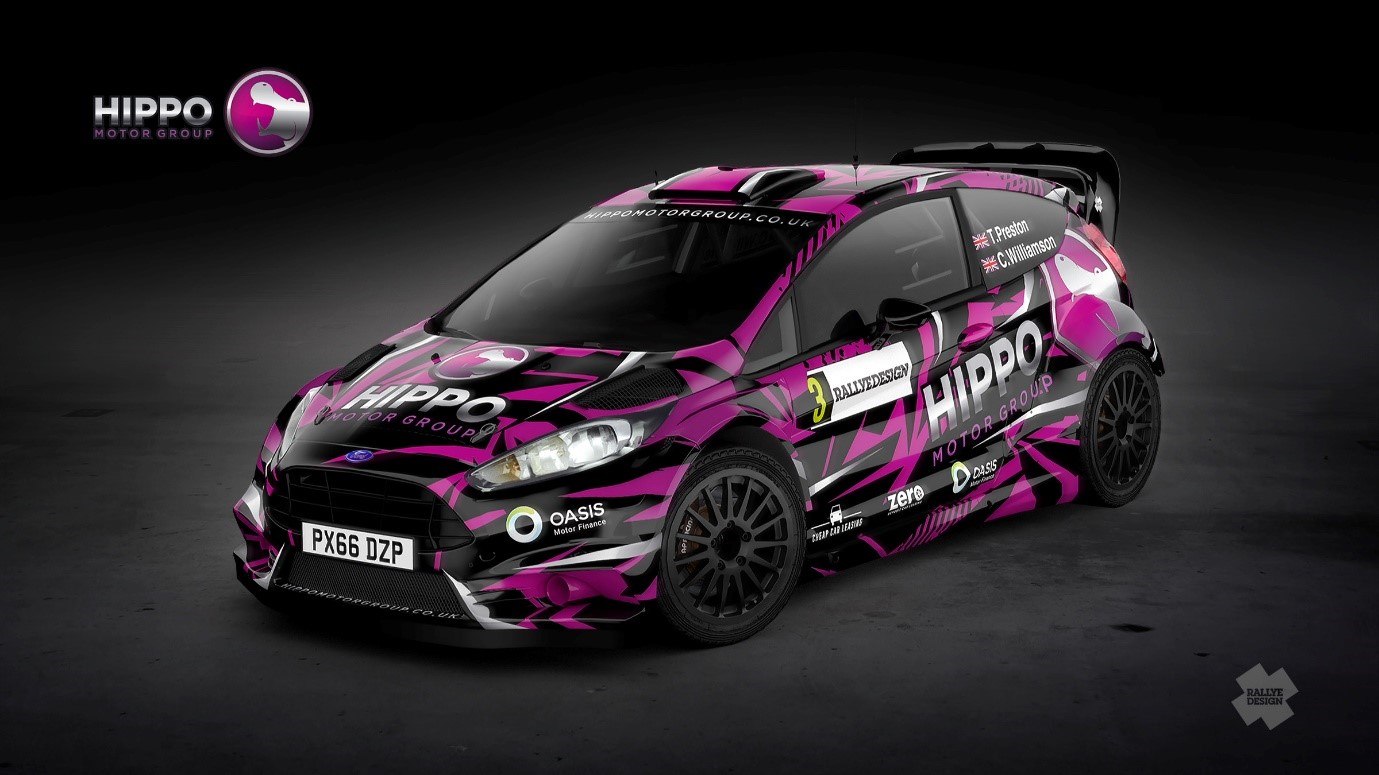 Built in 2016 by top-spec engineers at M-Sport, the dynamism of the car reaches 6,000rpm through a six-speed sequential hydraulic shift gearbox, and transmits power between the engine and transmission shaft through a multi-plate clutch.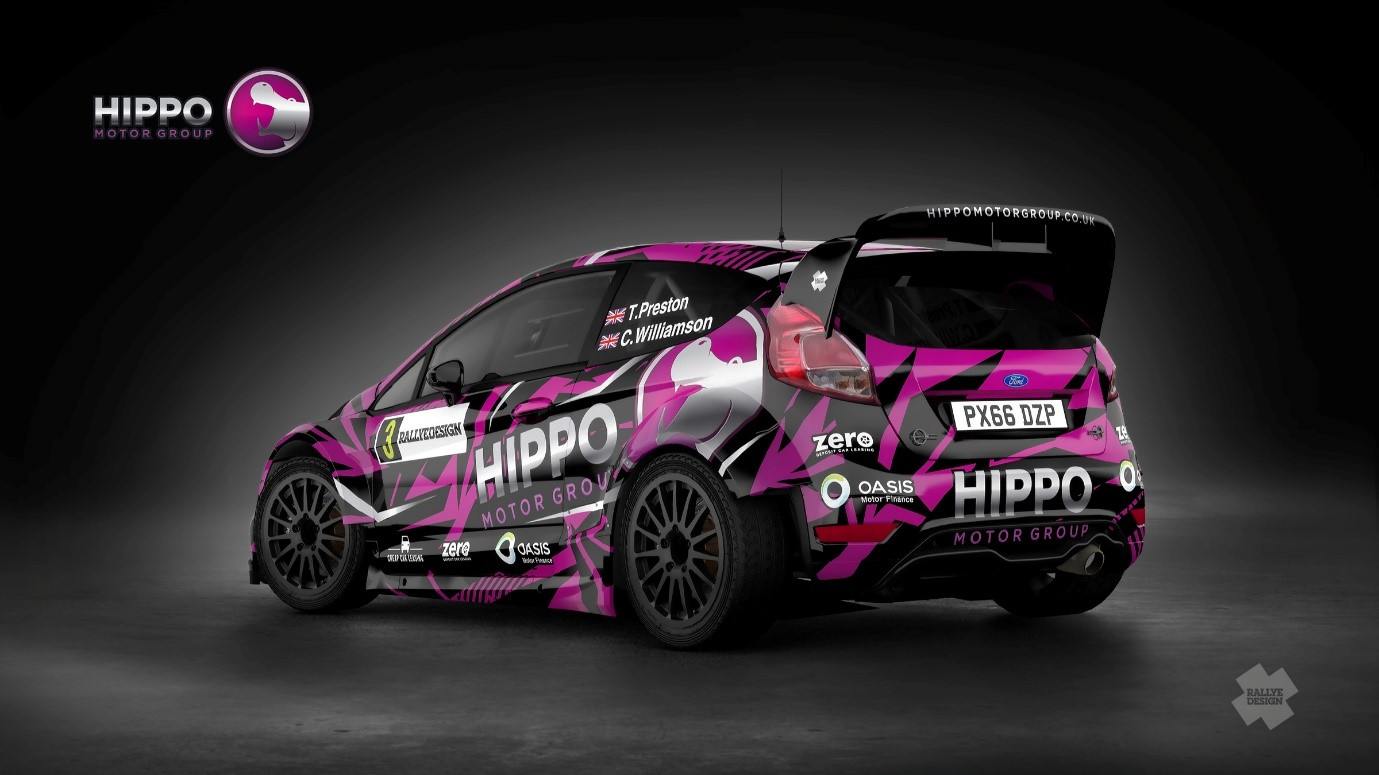 Make sure you get my good side!
The deal on this dust cloud blasting devil was struck with Ripon rally ace Charlie Payne, who has steered the model to many victories in races such as the Trackrod Forest stages and Malton Forest Rally.
Now, the car is undergoing a refresh at Carlisle based CA1 sport, with the Skoda R5 taking a backseat after contending in motor rallies the country over – most recently 4th place overall in Rally Barbados in June following its win on the Clacton Rally.
Speaking of his Skoda R5, which he still treasures, Tom said;
"We've had two Skoda R5's now and they are an awesome car to drive and to be honest we were just recently getting quicker in it as shows with our results. I feel that unless I get more seat time I am not going to progress much more and with work and family life this isn't going to happen anytime soon which was the reason  for the step up to a WRC car."
Tom thinks that the new car, that has been favourited by Ripon racer Charlie Payne and Italian Pro Valentino Rossi, will push him over the finish line that bit quicker and rapidly progress his results.
Valentino Rossi prepares for the Monza rally in Ford Fiesta RS WRC
Our daredevil Director added;
"The main reason I go rallying is for the buzz of competing. I want to be fighting for the wins and once I get used to the car, we should be there or there abouts!  We're looking at taking part in National Championships like the BTRDA next year, and possibly international competition in Barbados and Europe, and this is a great car to do this with."
The first event for the Fiesta WRC will be Pembrokeshire Motor Club's Brawdy Stage early this July, a test-run for Tom ahead of the potential Down Rally in Ireland. Tom has never rallied in Ireland before, but Scottish and British Rally Champion David Bogie has described the pace to him as:
'UNREAL.'
Let's hope the car is too!