World Rally Championship co-driver, Scott Martin, who is supported by Hippo Motor Group, scored his first victory of the season after mastering the tough gravel roads of Rally de Portugal. Winning the event by 28.3 seconds, the result sees him move to within two points of the FIA World Rally Championship lead.
Based close to Porto on the west coast of Portugal, Rally de Portugal was the first gravel event of the season, and the first time Scott and driver, Elfyn Evans were to use Pirelli's loose surface tyre on their Toyota Yaris WRC rally car.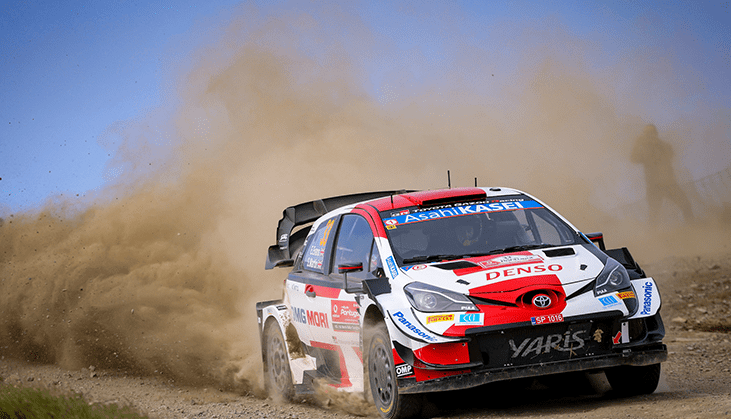 Their gravel challenge started strong, even though colder weather conditions meant they had to use a mixture of soft and hard tyres to find the maximum grip on the slippery mountain roads.
Running third on the road also meant an element of road sweeping, with the cars coming behind benefitting from a cleaner surface and faster conditions.
The first day also saw a full leg of action, with competitors having to tackle eight stages and over 120km of action without the safety and assistance of a mid-day service halt.
Scott and Elfyn racked up a series of solid times, especially on the second pass when conditions were cleaner, but acknowledged that a few improvements could be made to help boost confidence in some sections. Despite that, they moved up from fifth to hold second overnight, just six seconds off the lead.
Day two was one of consistency. Again, using mixed tyre compounds for most of the day, they battled through and set strong times on the event's longest stage, the 38km run through Amarante.
However, leader Ott Tanak succumbed to mechanical problems on the penultimate test. That elevated Scott to the top spot and the pair held a slender overnight lead of just 10.7 seconds going into the final day's action.
They doubled that margin on the opening stage on Sunday and cruised to victory over the final five stages, including the iconic Fafe test which was lined with tens of thousands of fans.
With just a short 10-day break, the championship resumes in Sardinia for round four on 3 June.
Scott Martin said: "It was great to win in Portugal, especially after the disappointment of losing in Croatia by less than a second. I really enjoyed the whole weekend and liked being back racing on gravel again and on stages that are more familiar to us.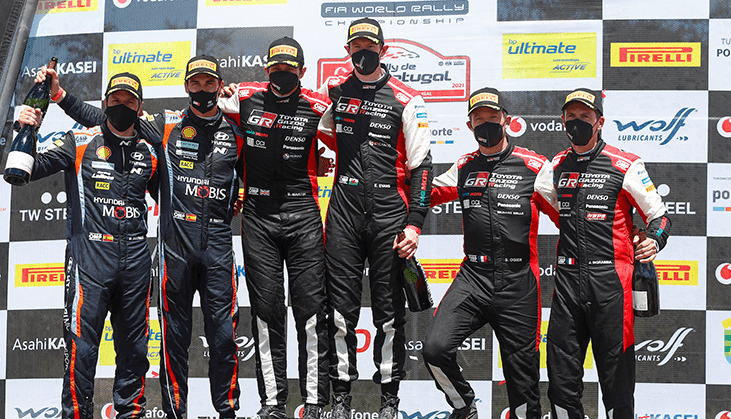 "We were really consistent all weekend and then stepped things up a gear on Sunday when we needed to extend our leading margin. The result really helps our championship challenge and we are now just two points off the lead."
You can keep track of Scott's progress across our social media accounts and here on our website.