Team Hippo has been seeded 11th in the upcoming Legend Fires North West Stages.
Having taken part in both the Riponian Stages and East Riding Stages earlier this year, Legend Fires North West Stages marks the third outing for Team Hippo's Ford Fiesta R5 – Mark II in 2022.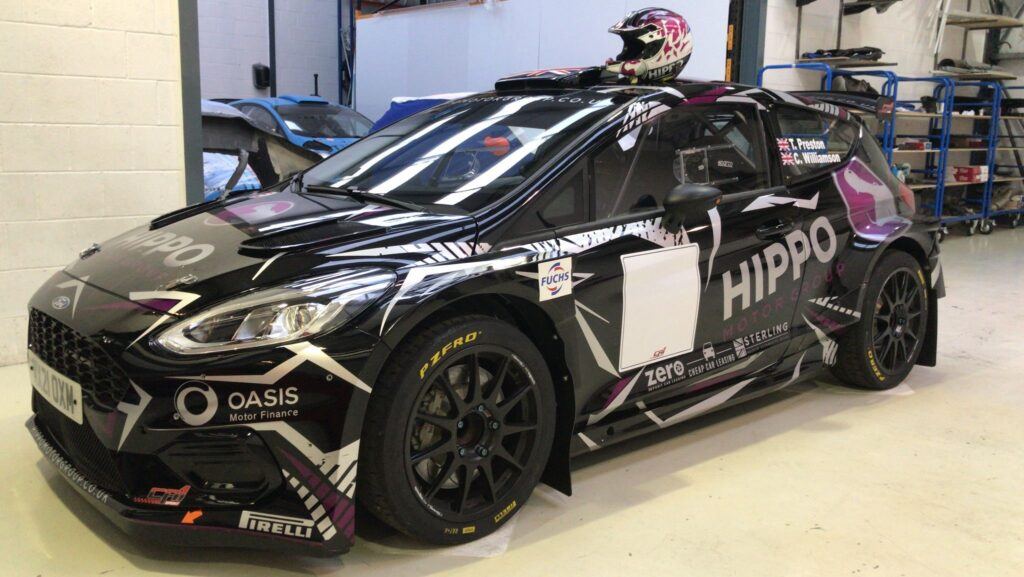 125 rally cars, seeded and unseeded, will take part in 60 stage miles across 14 special stages this weekend (18-19th March).
Chris Ingram, 2019 European Rally Champion, has been seeded 1st and will be racing in a white and orange Skoda Fabia.
Legend Fires North West Stages is run by Motorsport (North West) Limited. In 2019 it was the second car rally in England to take advantage of updated legislation which allows councils to close public roads for motor sport events.
The aim of the rally is to offer a real challenge to the competitor and an action-packed day for spectators and in the process raise a significant amount of money for charity. In 2019 the event was able to donate £12,000 to various charities with the vast majority of that money going to local organisations.
The rally will return to Myerscough College as its headquarters, with spectator viewing areas at three separate rally stages. The popular ceremonial start in Garstang High Street will take place on Friday evening.