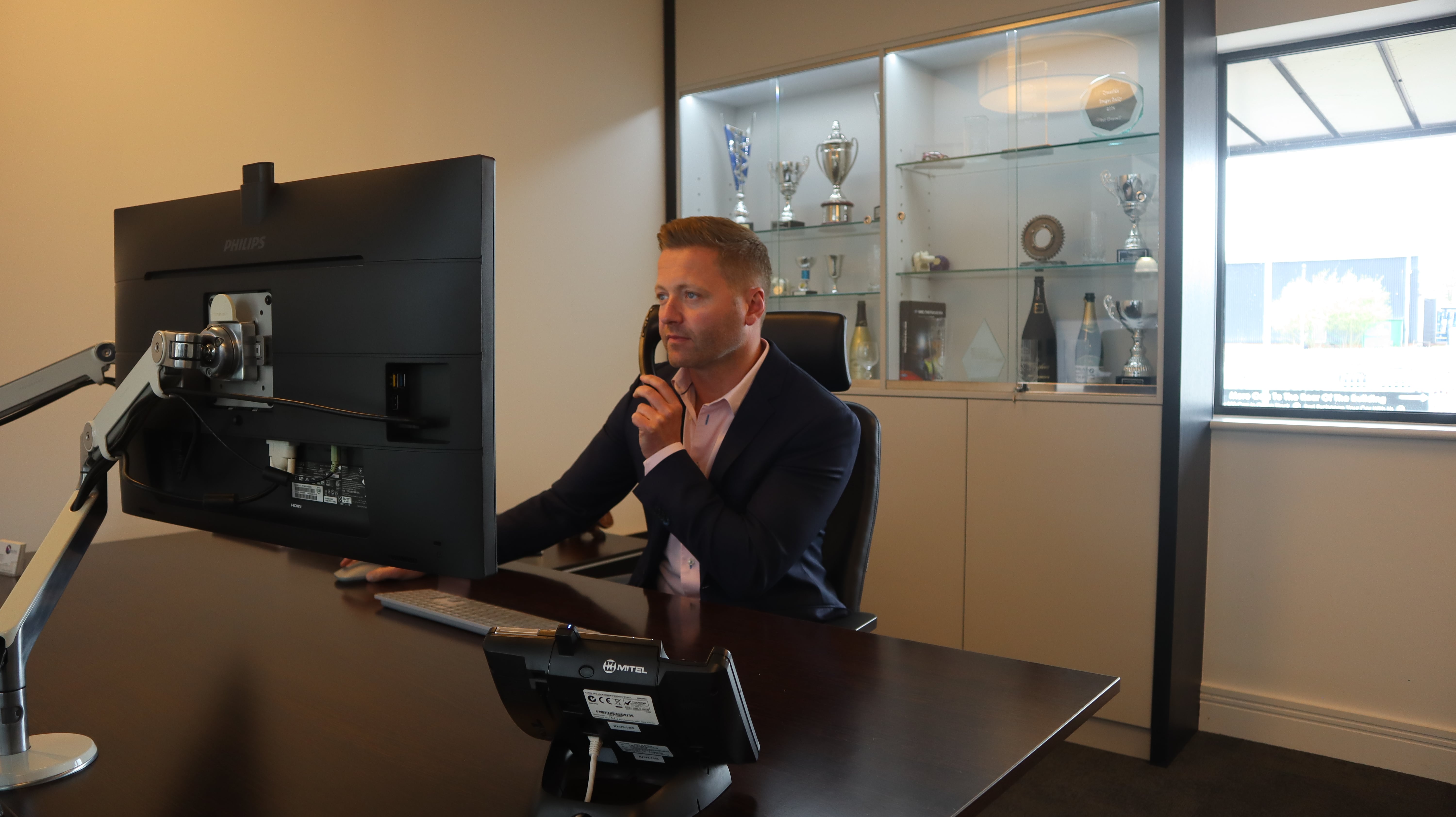 During the 13th and 14th centuries, Blackburn was the epicentre of the textiles world. Before that, it was the site of a famous Roman temple, and since, it's played host to many accomplishments and key moments in time, including a Premier League-winning football team.
Today, among other things, it's home to nationwide motor trader, Hippo Motor Group. The wide-reaching, hugely successful, multi-million-pound business – which is located at Trident Park – is headed up by one man; Tom Preston. 
Growing up, Tom always took a keen interest in the motor trade. It ran in the family after all, with Tom's Family owning a BMW and Land Rover dealership. So, then, it comes as no surprise to see him where he is today. 
However, his path from cleaning cars to becoming the director of his own company with more than 250 staff wasn't always straightforward. 
"I worked in the family car dealership since leaving school, starting in valeting and worked through to junior management," Tom said. "My idea was to follow in my father, Richard's footsteps and hopefully run the place one day. 
"However, things didn't work out like that, and one day, my Dad and Auntie decided to sell the business, effectively leaving me without a job!" 
But despite his setback, Tom always knew where his future lay, and he wasn't about to give up on his aspiration of continuing his family's legacy. 
 "I didn't want to work for or do anything else," Tom told us. "Given all I knew was cars, I had a chat with Dad for his advice and it was a fairly easy decision to set up my own company and start selling. And that's how Hippo was created."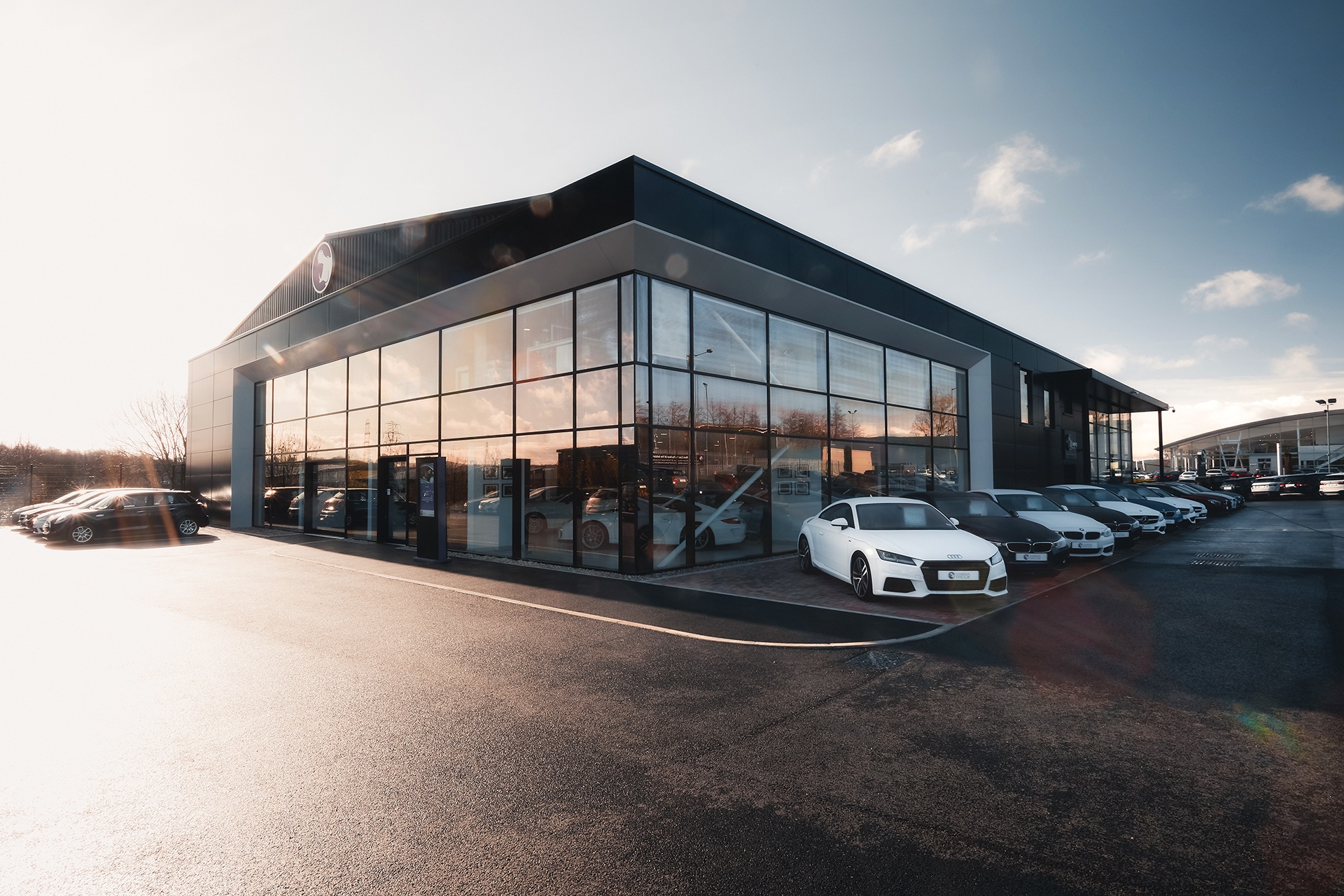 However, much like having his employment ripped out from underneath a few years earlier, Tom would face similar challenges during the early years of Hippo. Founded in an attempt to replicate his family's success, he couldn't have known the blow he was about to be dealt in 2008. 
"My goal from day one was to make a good living and try and be as successful as the family business I left," Tom recalled. 
"I set the company up in 2007, and one year later the financial crash hit. It was a real struggle. During that time, I was only selling about 10 cars a month and doing pretty much everything myself; from buying to marketing and selling.
"Over the next three years, I worked some crazy hours, persistent to reach my goals and taking some big risks along the way, including remortgaging our family home to put down a deposit on our first site. Thankfully most of the risks paid off!"
Since recovering from the financial crash, Hippo has gone from strength to strength, now boasting a brand-new, state-of-the-art showroom and workshop in Blackburn stocking over 1,000 vehicles, and a handover site in Luton. 
However, during that time, Tom and Hippo haven't forgotten the morals and ethics they were built on, with the company director attributing many of his and the business' triumphs to the people around him.  
"It's a cliché, but the Hippo people are a massive part of our success," Tom said. "We have some amazing staff here, many of whom have been here from the start. 
"What I really like about Hippo is no matter how long you've been here, there's a sense of togetherness and unity, and that comes from how we deal with our customers. We pride ourselves on embodying the people we're trying to help and think: "What would I want in this situation?" 
"It really helps us connect with our customers and together in the office, all working towards one main goal – helping people get the car they want.
"Buying a car can be confusing. There are just so many options be it new, used, all the different makes and models, and that's before you start thinking of how to fund it. We get customers asking regularly if it's better to buy, lease or finance, 
"I think another big part of our success is that we do all of these things and are not biased to one area, so our customers can make an informed decision rather than just being presented with a couple of options."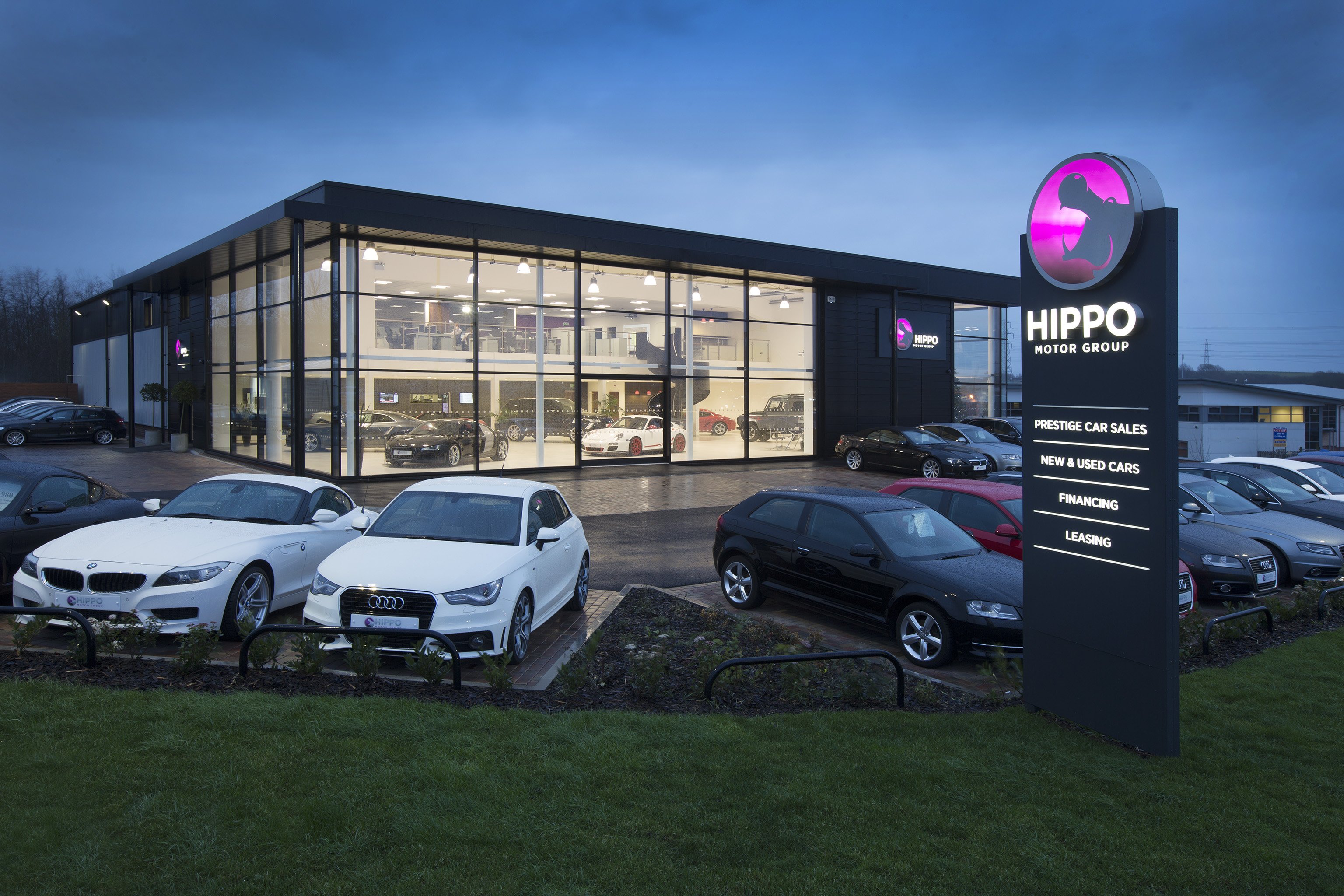 Of course, over the past 18 months or so, the solidity of Hippo has been tested like never before, with the COVID pandemic forcing businesses across the UK to close their doors to customers. 
However, despite yet another monstrous and unprecedented challenge, Tom and Hippo are coming out of the pandemic stronger for it. 
"Along with everyone else in the UK, when the first lockdown was announced, I was worried about the future for the company and our staff," Tom told us. "We employ over 250 people, so pretty much straight away we began to adapt. 
"We're very much an online business and have the infrastructure to be able to deliver large volumes of cars nationwide, so in that respect, we were fortunate. I know some of the 'traditional' car dealers were struggling through this period due to closures, but thankfully, for everyone, things now seem to be picking up again." 
The COVID pandemic also didn't stop Tom or Hippo from helping those with needs, goals and aspirations. 
Alongside supporting Burnley FC in the Community with a Sterling Ford Transit van earlier this year and donating frequent care packages to the local food bank, Tom also enjoys seeing local talents soar.
"I think, as a company, if you're able to help out, you should," Tom said. "There are lots of local and national charities we've supported over the years, and we'll continue to do so in the years to come.  
"I also feel that up-and-coming athletes sometimes need a helping hand, which we provide where we can. In fact, we've just signed up for another year with local professional boxer, Josh Holmes and British youth ski team ace, Rob Holmes."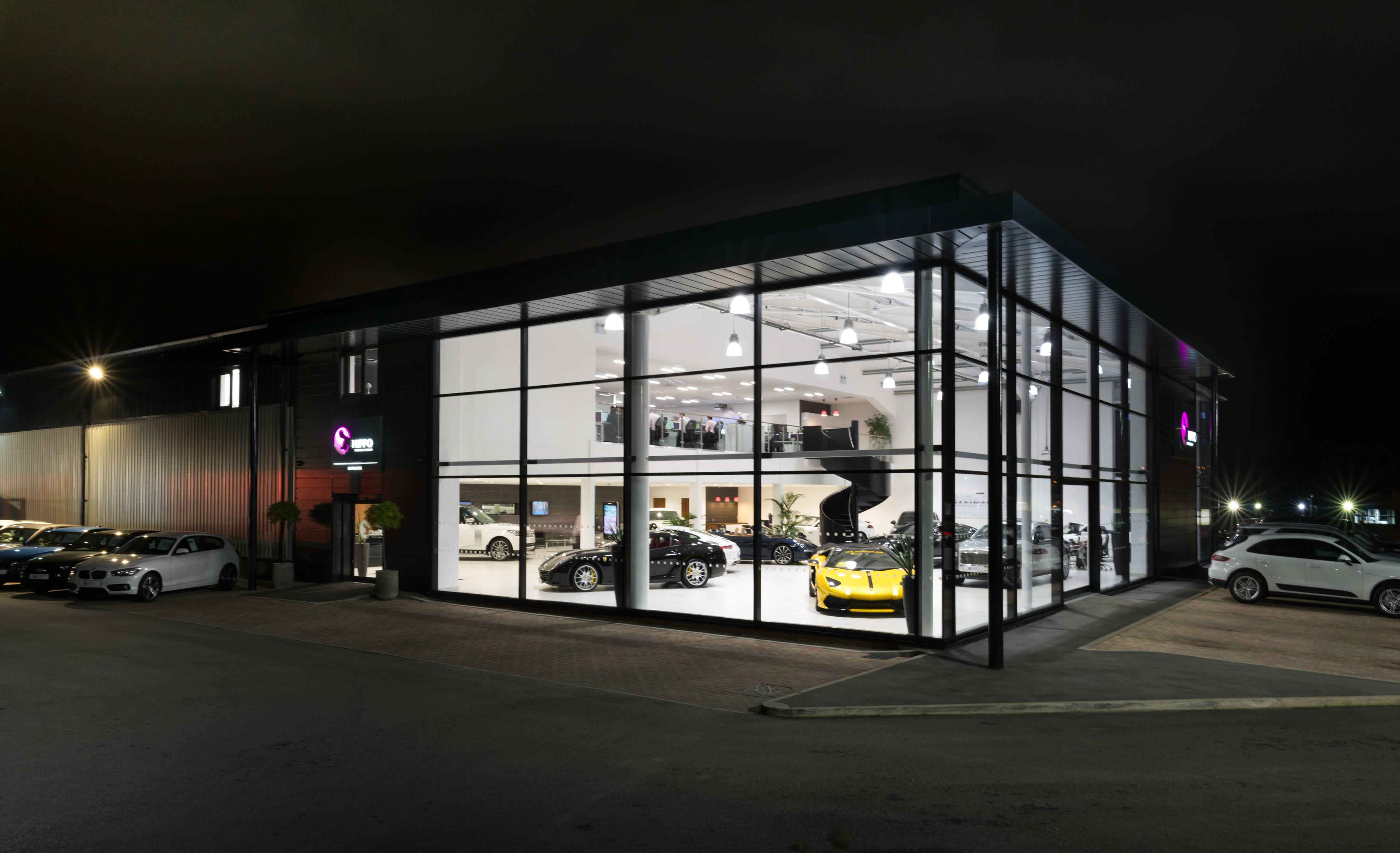 However, despite his obvious affection for his business, Tom isn't all work. He also has other major loves in his life, including his wife, Suey, his two children and rallying.  
"I love spending time with family and friends, especially going abroad," Tom noted. "I've also been into forest and tarmac-stage rallying for a while.
"My Dad used to rally in the mid-80s, so we would go and watch him. I always loved it but could never afford my own car. 
"When I turned 21, I went with some friends to a rally school and fell in love with it from there. I borrowed some money to buy my first rally car but unfortunately crashed it into a tree. It certainly wasn't one of my finest moments!" 
Picking fights with trees aside, Tom has gone on to become quite the successful rally racer, securing several victories over his time behind the wheel, including topping the timesheets in the national WRC GB Rally. 
But even though sliding through the trees of a dense British forest behind the wheel of his Ford Fiesta rally car always brings a smile to his face, and it likely always will, like Hippo, it's not the only thing Tom lives for. 
"My perfect Father's Day would be spending the day with my wife, Suey, and the kids," he added.  
"Maybe a touch of rallying before going out for a curry and a few beers. Perfect!"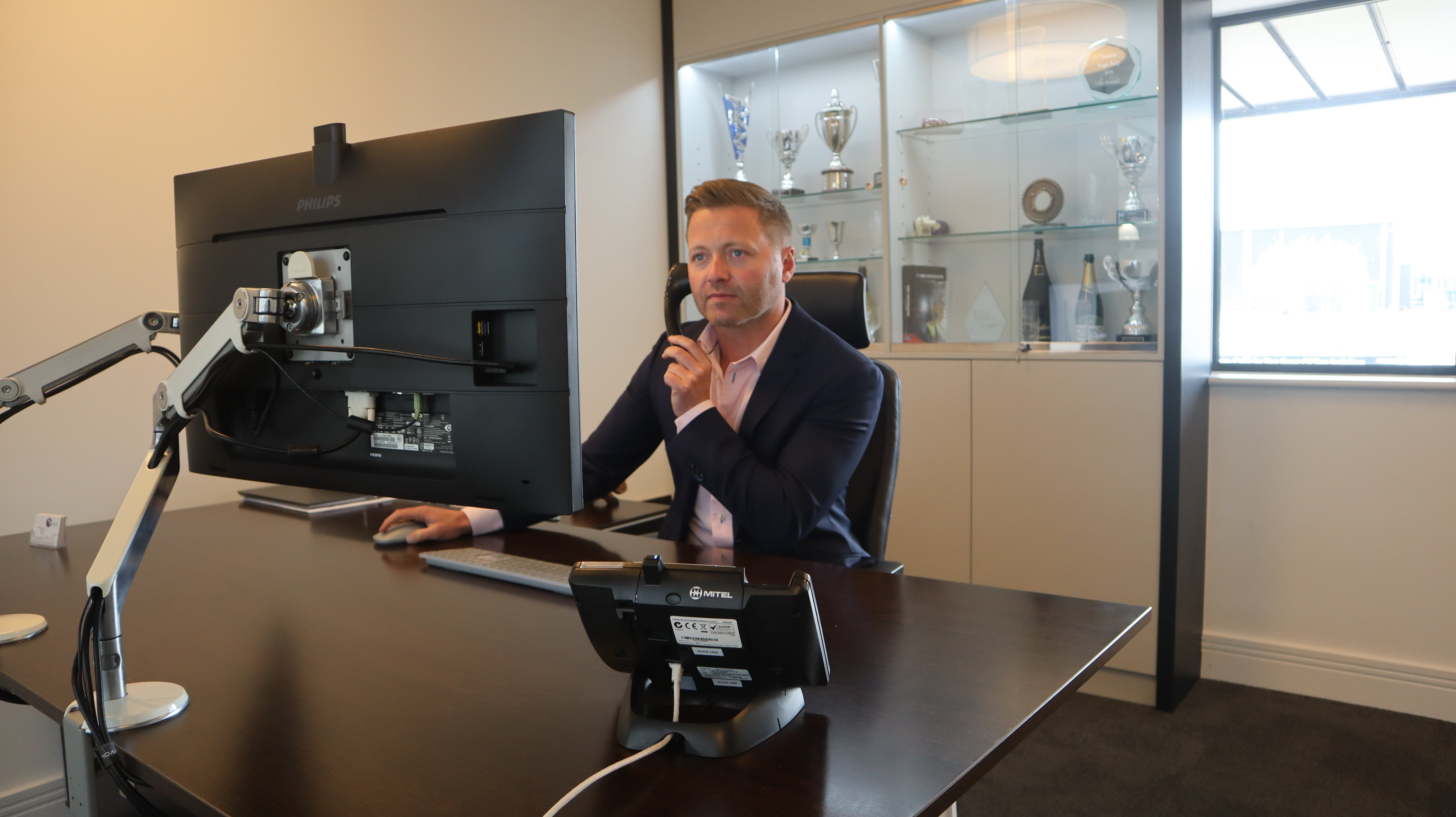 Three facts about Tom:
I'm married, have two beautiful daughters and a crazy boxer dog

Some people say I look a little like the TV star George Clarke, however, my friends say more Frank Sidebottom!.

I'm a keen rally driver and will be competing in the British Rally Championship this year and selected international events.