Hippo Motor Group is delighted to announce our partnership with British teenage skiing sensation, Rob Holmes.
Rob is a 17-year-old Youth Olympian who, earlier this month, headed off to Switzerland to represent Great Britain at the Youth Olympic Games.
"I'm delighted to be working with Hippo as I believe that Hippo is a company who shares the same values as I do," he told us during his visit to our state-of-the-art showroom in Blackburn before heading out.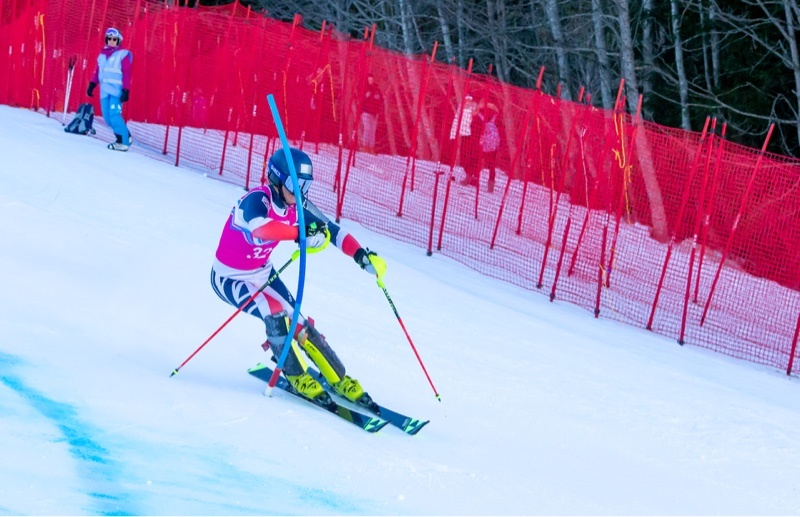 "I hope that one day I can be as successful in my business as Tom and the Hippo team are in theirs!"
Preparation
Having already been crowned the Overall U16 British Alpine Champion in France, Rob knows the dedication it takes to succeed at the highest level.
"I went to Reiteralm, Austria for around 10 days of training before heading over to Switzerland for the Youth Olympics," Rob said.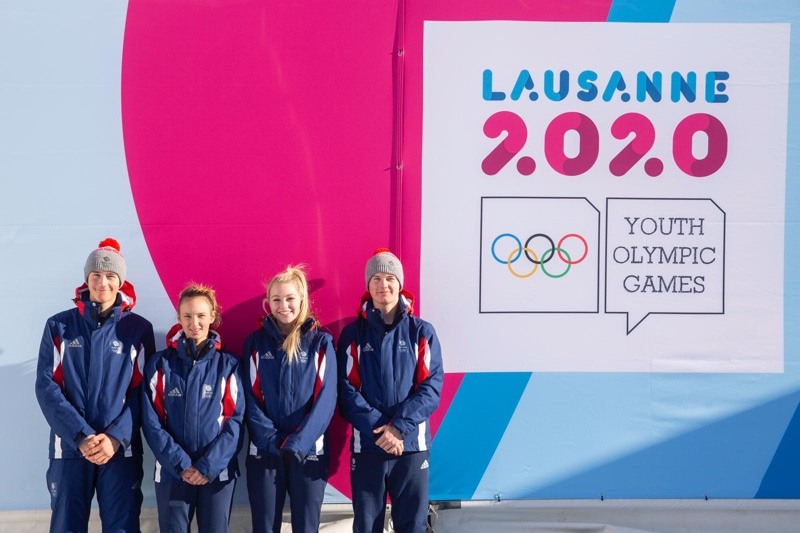 "I spent the time fine-tuning my technique. It was an amazing opportunity. I've been working from 2018 to get here, so I'm really pleased to have reached my goal."
The Competition
Taking his expertise to the slopes of the Youth Olympics comes with a lot of challenges. None more so than the competition Rob came up against.
But despite the world's best skiers being on show throughout the event, he set his sights high.
Day one
"Over the seven days, I completed in four events up in Les Diablerets; the location for all alpine events," Rob told us shortly after his final run.
"First up was the Super G, starting with a bib number of 23, so I was looking to attack the challenging slope and difficult course set.
"Unfortunately, I pushed a little too hard and was a little too eager to attack and ended up crashing in the early stages of the race, but was well in touch for a good result. This gave me confidence for the rest of the week."
The next one
"The Giant Slalom Race was up next, and with a slightly higher start bib of number 37, I was determined to jump up the ranks.
"After the first run, I was sat in 25th position which I was pleased with, and even more promisingly, I won the top intermediate time, making me the fastest over a section of the race.
"With a solid second run, I finished 20th overall in a field of the world's best up and coming Junior talent."
Strength in character
"Slalom was the penultimate race of the Youth Olympic Games and my strongest discipline, so I really wanted to better my result from the previous day," Rob added
"Starting with a start bib number of 32, I attacked the course and ended up in 19th position after the first run.
"My target beforehand was to finish in the top 15 skiers in the competition, so I knew this was possible on the second run.
"Unfortunately, on the second run, I made a massive mistake and threw away my chances. But I knew I had to push as hard as possible to make the result and feel happy that I skied as aggressively as I could and left every bit of energy on the hill."
All or nothing
The final day of competition was the team event; the head-to-head dual slalom, and Rob was selected to represent Great Britain.
"In the first round, we were drawn against the powerhouse nation of alpine skiing, Austria," Rob said.
"Knowing we had to ski our hearts out to beat the opposition, we gave it our best shot.
"I pushed as hard as I could in the second race, knowing that Britain beating Austria would be a massive upset.
"I came so close; finishing just 0.02secs (two-hundredths of a second is less than a blink) behind him."
Moving forward
It turned out to be oh so close for Rob at the Youth Olympics. However, he's not taking it too hard on himself. Proud of his achievements, he knows what he must do to close the gap.
"The whole Youth Olympic experience was amazing and has given me a clearer vision on what I need to do to catch these boys and compete at the highest level on the World Cup Tour," Rob concluded.
"I'd just like to also thank all at Hippo Motor Group, because without their commitment and support, I wouldn't have been able to attend the games.
"It's great to have someone believe in me and believes that a British skier can compete against the best in the world!"
Follow Rob's progress
You can follow Rob's future progress by keeping up with our social media channels. Just click the links below.