We are pleased to announce Alistair Eddleston and Paul Bradshaw as the 2022 inductees into the Hippo Legends scheme.
The two received nominations for going above and beyond in their role. In addition they have consistently assisted others in the business and proved to offer invaluable service.
"I've been involved in many areas of Hippo Motor Group and the exposure has vastly broadened my knowledge and skillset." commented Alistair. "It's always great to receive recognition for the work you do so to have been nominated for the 'Legends Club' was a proud moment. To win the award was an added bonus and the perks of it are really good too!"
"Being a Hippo Legend is a great achievement and a huge recognition to those people that receive it." commented Lianna Akbar, one of the original Hippo Legends. "I originally started at Hippo as an Account Manager, moving into Compliance just four years ago. Since then I've helped build the department, looking after all the compliance, data protection and processes for the business."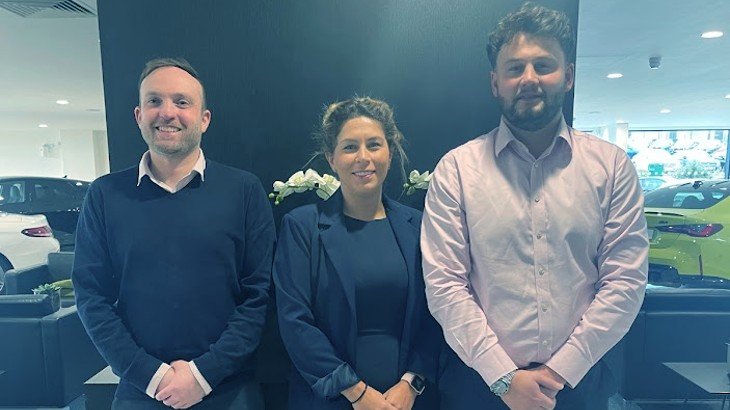 Alistair, Lianna and Paul: Hippo Legends
Hippo Legends eligibility is achieved by having over four years service, 99% attendance and no disciplinaries on their record. From this criteria a shortlist is collated by existing Hippo Legends, with Tom Preston, Director at Hippo Motor Group, then picking who will be inducted.
"Congratulations to Alistair, Lianna, and Paul for achieving Hippo Legends status. This achievement is testament to their hard work and invaluable insight." commented Tom Preston.
Once Hippo Legends status is achieved, you keep this for the duration of your employment.
Hippo Legends receive additional perks including:
An extra day of annual leave
Invite to an end-of-year Hippo Legends activity day
£250 bonus split into two instalments at the beginning and end of the year
Gym membership
Free work uniform
Inclusion in Hippo Legends group meetings to discuss ongoing business topics
A Hippo Legend Mug
Access to two valets per year
Four early finishes per year on a Friday at 2.30pm